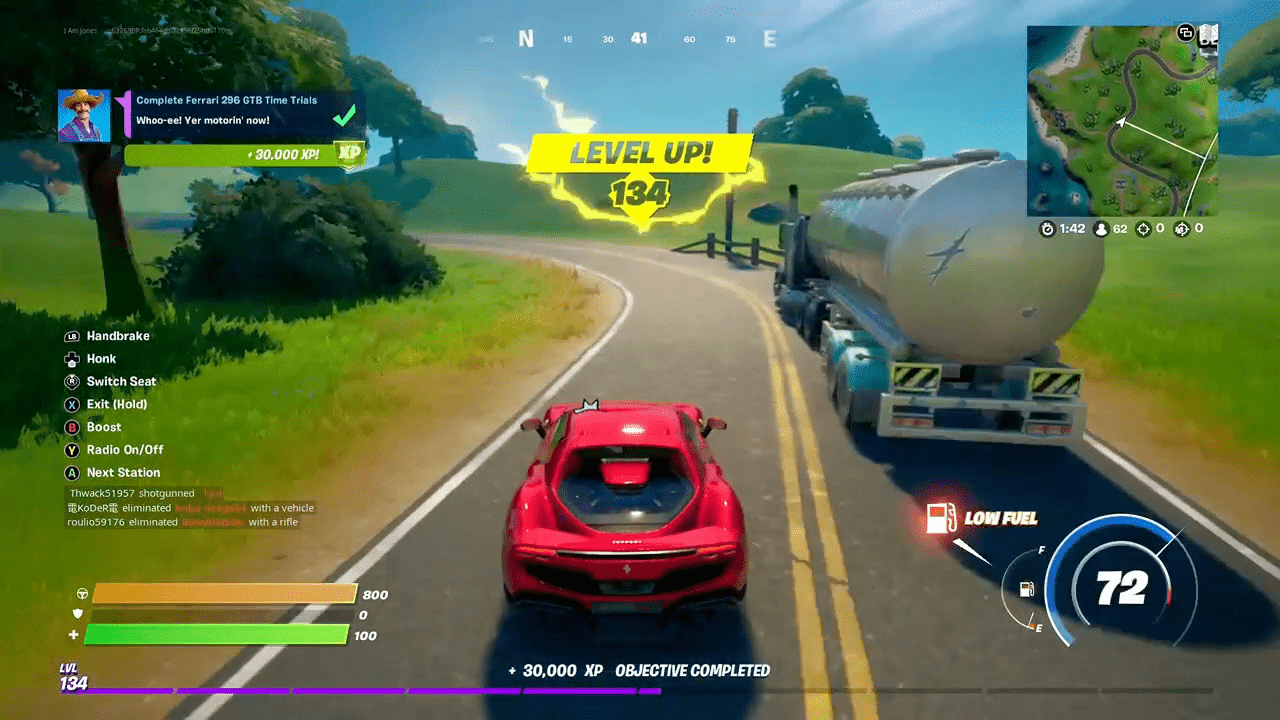 This season 7 week 7 epic quest requires you to complete Ferrari 296 GTB Time Trials.
There is a new car on the island! The beautiful Ferrari 296 GTB. It can be found at several locations around the island but this quest and the 2 others this week that require you to be driving a Ferrari 296 GTB have made it very competitive to get one.
There are 3 time trials that can be activated only if you are driving a Ferrari 296 GTB. There is one inside Lazy Lake and the other 2 are on the road south of Weeping Woods. See the map below for the exact locations.
The time trails are not that difficult to complete but they can be tough if you have enemy players near by and they can shoot you and even shoot off the tires of the Ferrari which will make it difficult to control the car.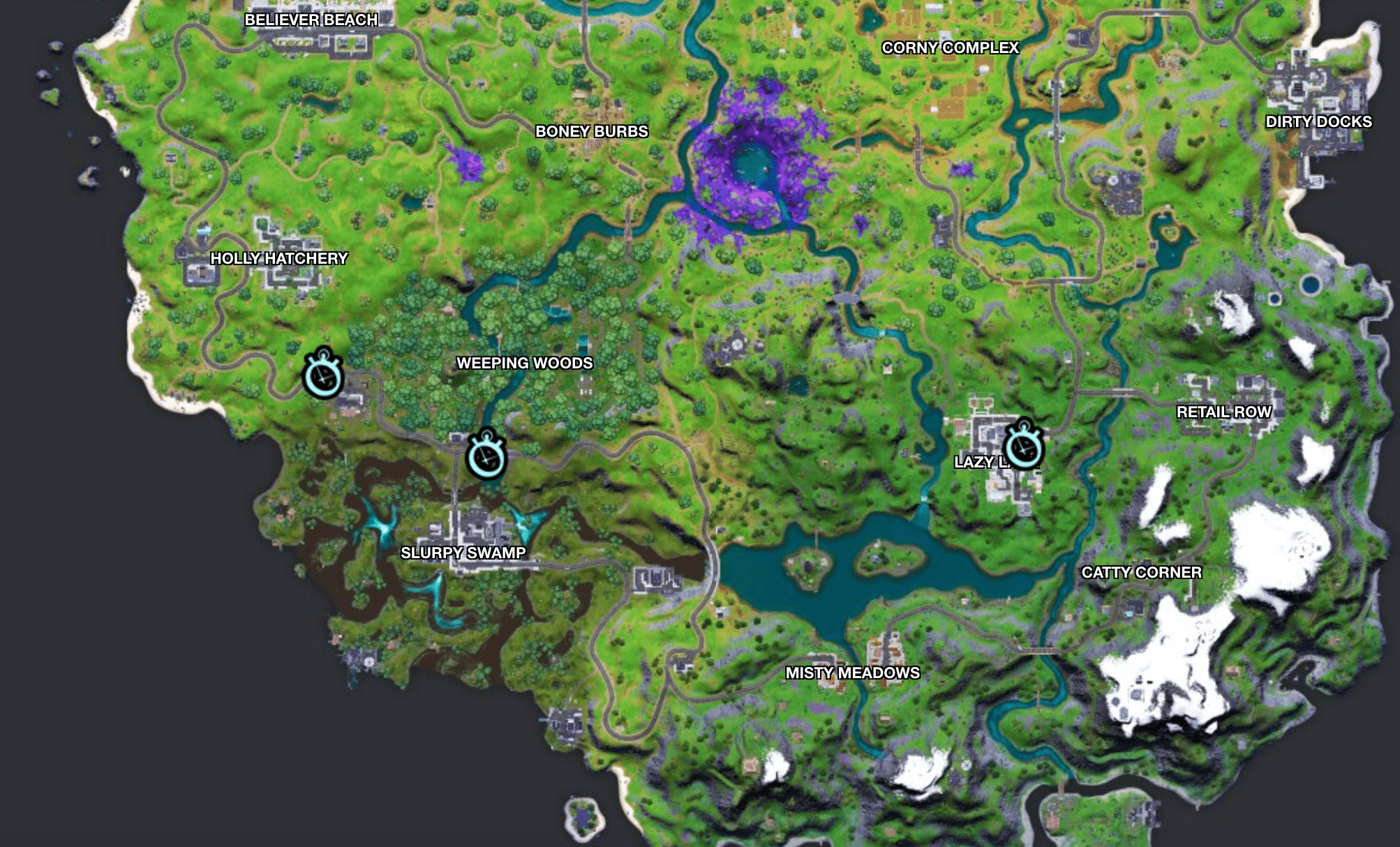 Map credit to fortnite.gg
If you are interested in more quest guides make sure you subscribe to our YouTube channel!
Rewards
| | |
| --- | --- |
| 1 | 30000xp |
Please help support us by sharing this post if you found it useful!