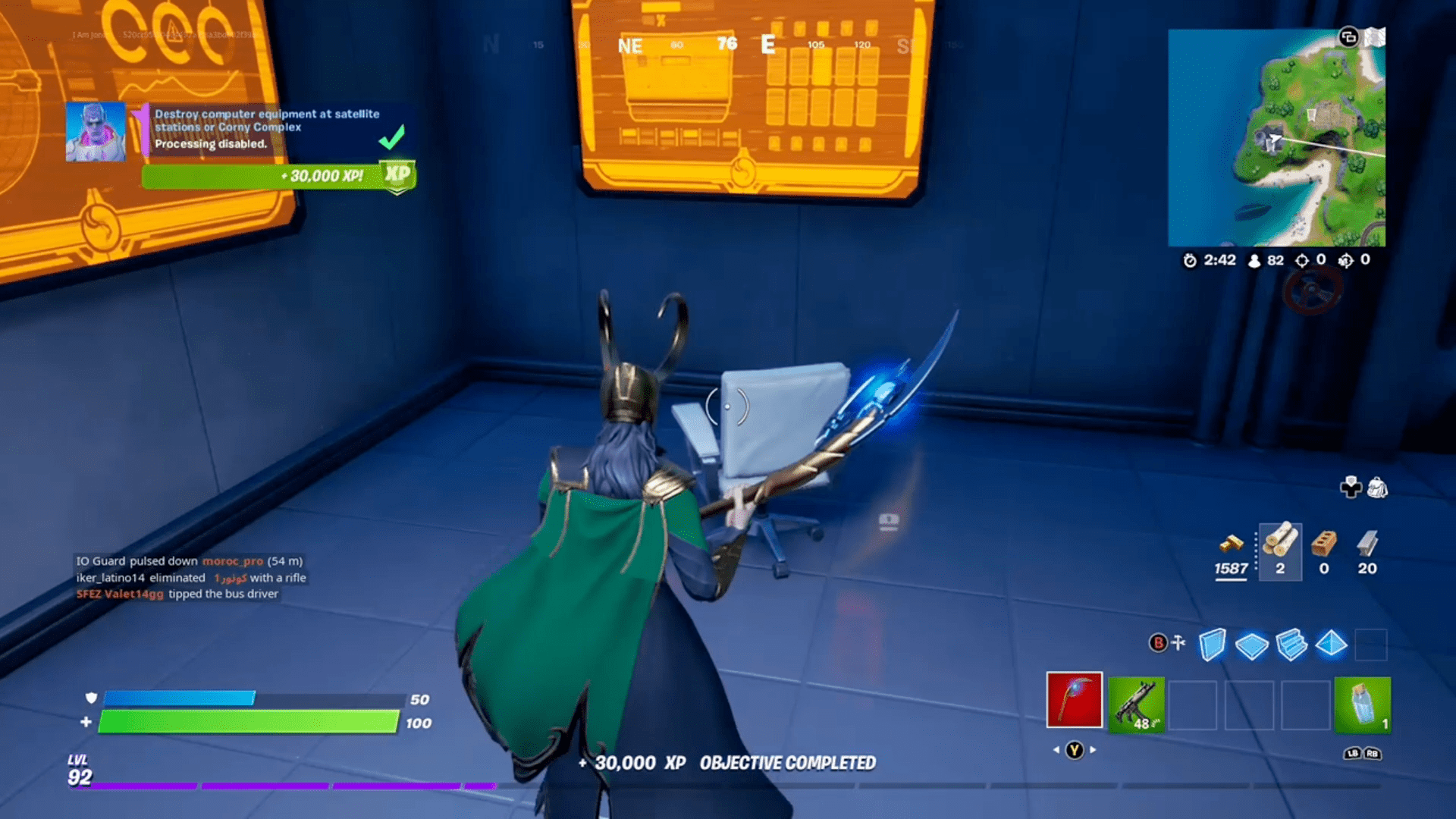 This season 7 week 5 quest requires you to destroy computer equipment at satellite stations or Corny Complex.
To perform this quest you need to visit a satellite station. There are 7 satelite stations at the following locations:
Discovery Dish - west of Believer Beach
Deep Woods Dish - inside Stealthy Stronghold
Dinky Dish - southeast of Craggy Cliffs
Dampy Dish - southwest of Slurpy Swamp
Defiant Dish - east of Weeping Woods
Dockside Dish - west of Dirty Docks
Destined Dish - southeast of Misty Meadows
See the map below for the exact locations.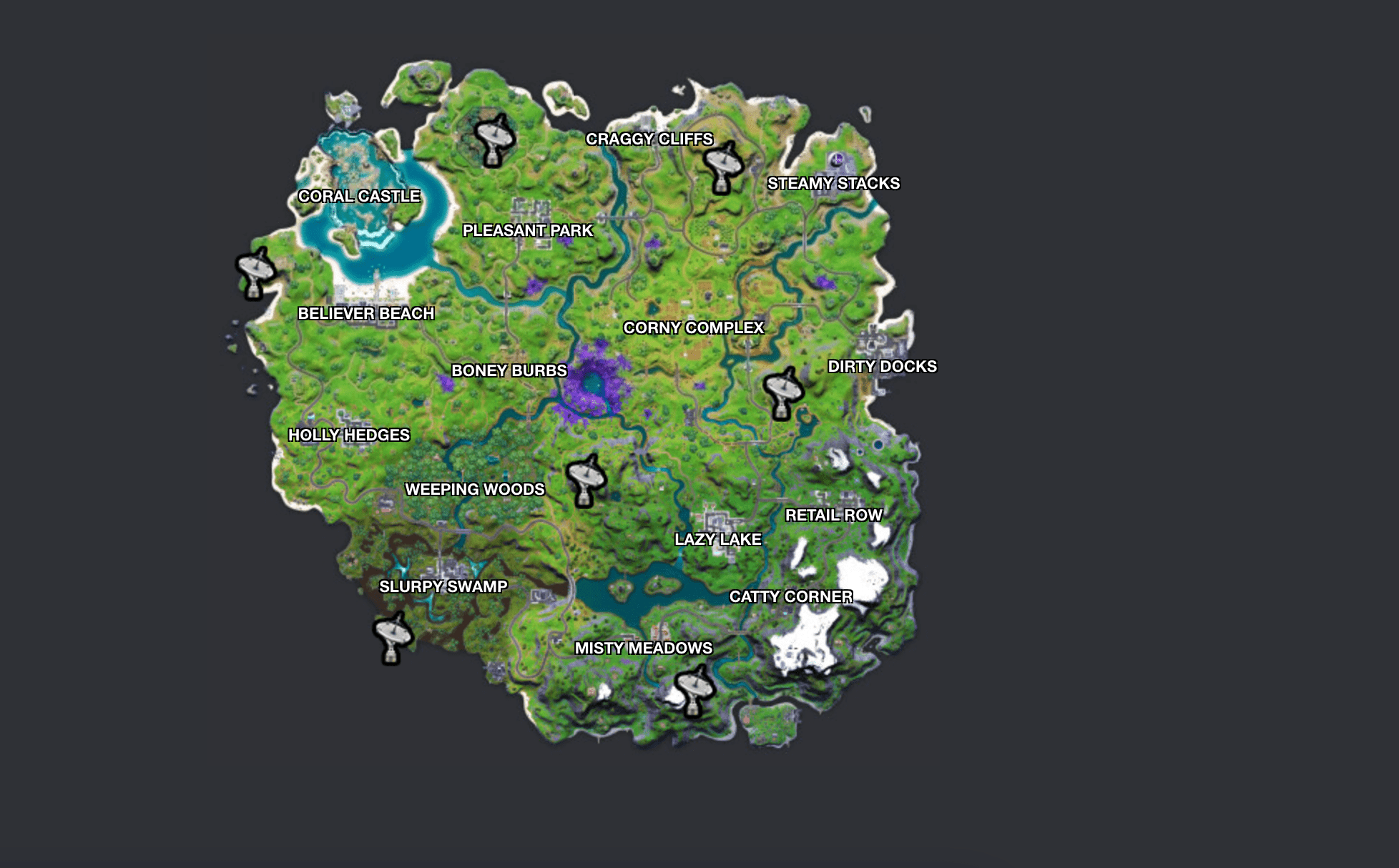 As the quest name suggests you can also pick this up at Corny Complex. When at any of these locations you need to find computer equipment and destroy it with your pickaxe or gun. When the third computer is smashed you will get your 30,000 XP.
Map credit to fortnite.gg
If you are interested in more quest guides make sure you subscribe to our YouTube channel!
Rewards
| | |
| --- | --- |
| 3 | 30000xp |
Please help support us by sharing this post if you found it useful!