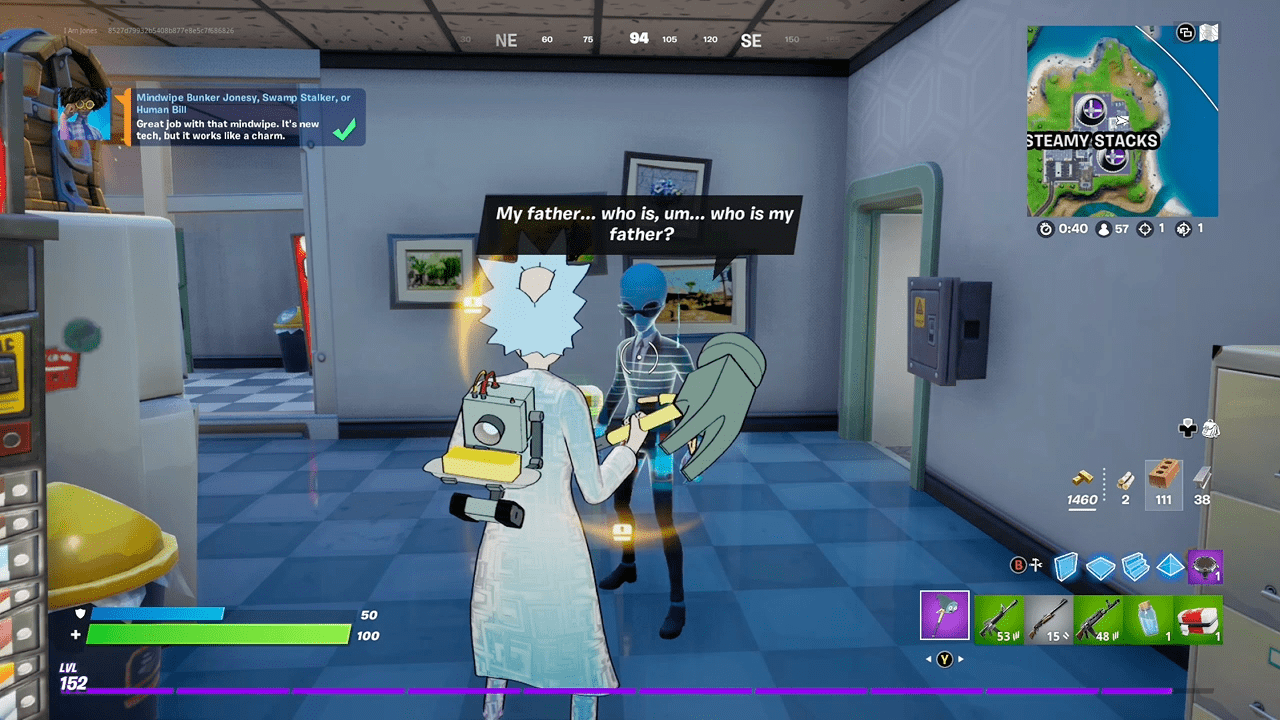 Season 7
Week 8
Legendary
This season 7 week 8 legendary quest requires you to mindwipe Bunker Jonesy, Swamp Stalker, or Human Bill.
Bunker Jonesy is found in a cabin called Lumber Lodge that is on the side of the mountain behind Apres Ski.
Swamper Stalker is located in Slurpy Swamp in a cabin just to the east of the satelite station called Dampy Dish.
Human Bill is found inside Steamy Stacks. He is located in the north east building that is between the 2 big chimneys.
See the map below for the precise locations of each of these NPCs.
You only need to visit one of these NPCs and when you get to them you will need too converse with them and you will have an option to mindwipe them.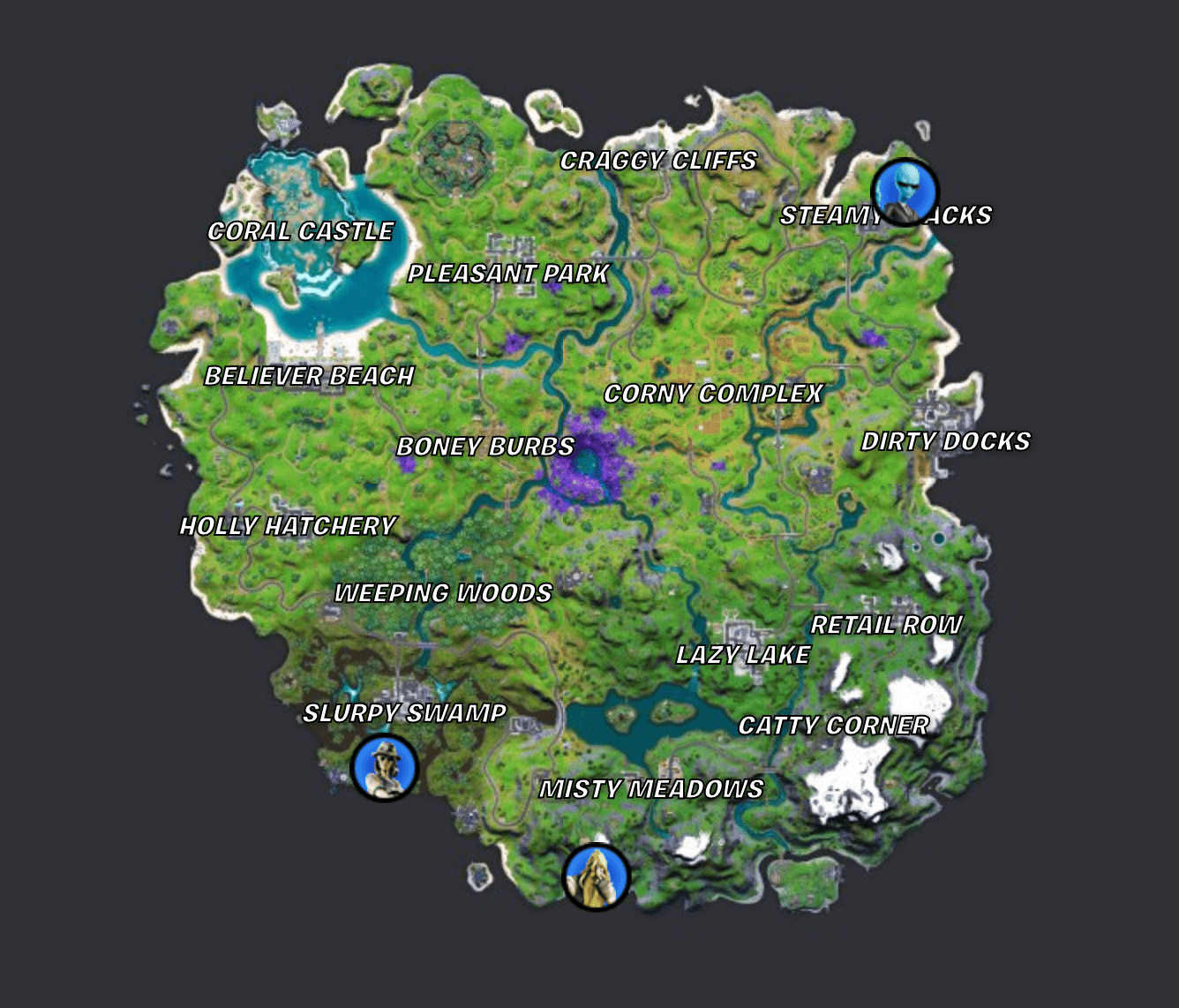 Map credit to fortnite.gg
If you are interested in more quest guides make sure you subscribe to our YouTube channel!
Rewards
| | |
| --- | --- |
| 1 | 30000xp |
Please help support us by sharing this post if you found it useful!