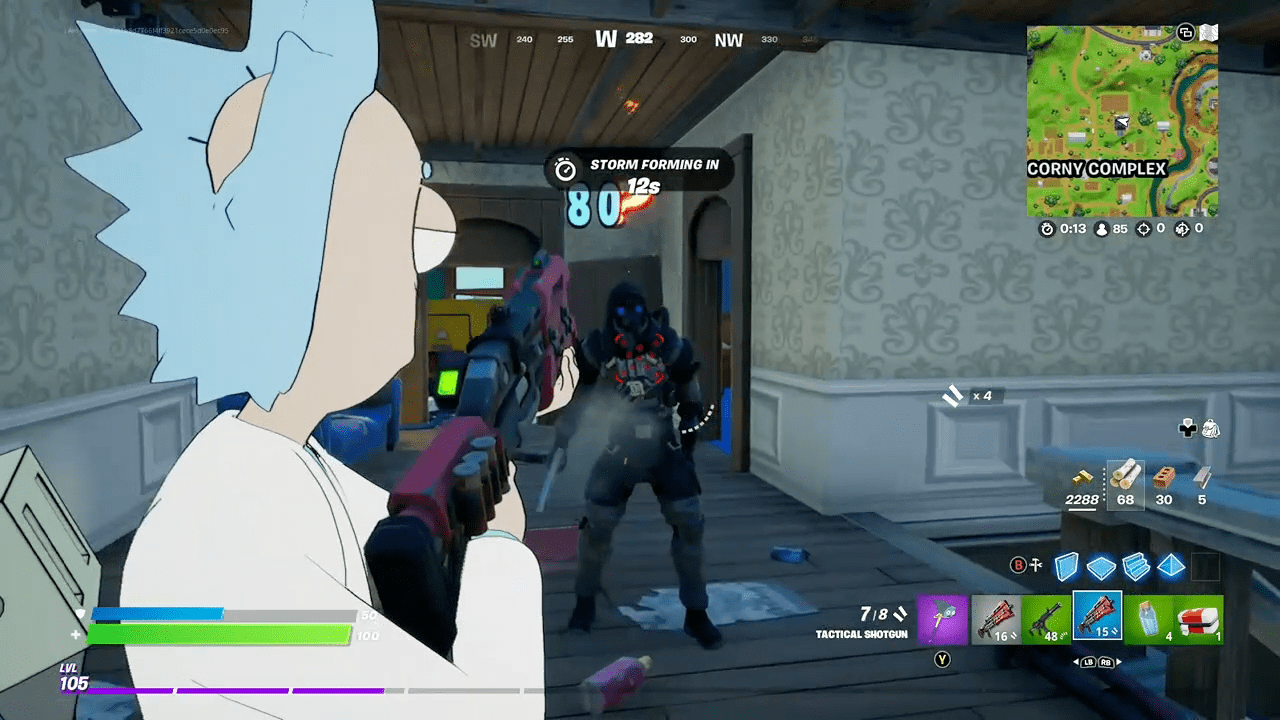 Season 7
Week 6
Legendary
This season 7 week 6 legendary quest requires you to deal damage to opponents in farms.
This quest should be to hard as Corny Complex and Steel Farm will be very busy locations while these legendary quests are active.
There is an easy method to get this quest though. Damage given to IO Guards count towards this quest and Corney Complex has a lot of them. If you jump off the battle bus and land on the roof of farm house at Corny Complex you will be able to pickaxe inside, grab a gun from the attic and eliminate one of the IO Guards roaming the house to give you enough damage to unlock this quest.
Check out the video guide below to see how its done!
If you are interested in more quest guides make sure you subscribe to our YouTube channel!
Rewards
| | |
| --- | --- |
| 25 | 30000xp |
Please help support us by sharing this post if you found it useful!