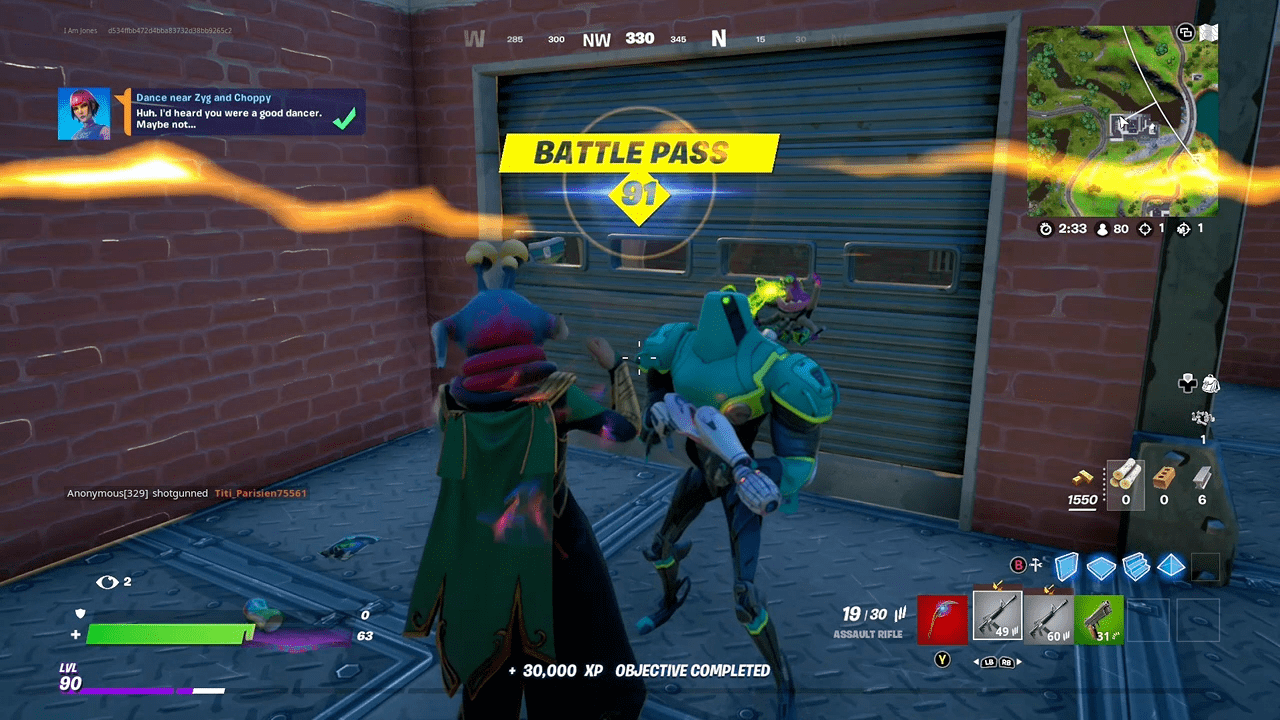 Season 7
Week 5
Legendary
This season 7 week 5 legendary quest requires you to dance near Zyg and Choppy.
Zyg and Choppy is a new NPC that has just arrived on the island. He can be found in Hydro 16 along with several alien parasites. If you manage to eliminate Zyg and Choppy he will drop a mythic ray gun.
This quest can be hard to complete if you run up to Zyg and Choppy as he will attack you on site and you won't last long against his mythic ray gun.
The best strategy is to sneak into Hydro 16 and get an alien parasite to latch onto your head. If you do this Zyg and Choppy will not attack you so you can dance without the risk of instant death.
Check out the video guide below!
If you are interested in more quest guides make sure you subscribe to our YouTube channel!
Rewards
| | |
| --- | --- |
| 1 | 30000xp |
Please help support us by sharing this post if you found it useful!